Kalbarri Australia Day Fireworks 2018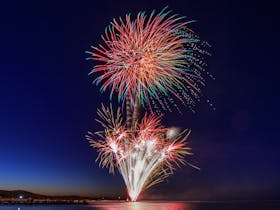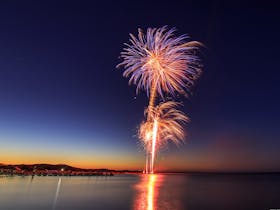 Thanks to the major support from their local businesses, they are able to carry on the fantastic tradition of the Kalbarri Australia Day Fireworks. Bring your family down to Kalbarri Foreshore, bring the cricket set or footy and make an afternoon, who knows who you will meet and what fun you will have. This is a family-friendly event, please drink responsibly. Please see the website for more information.
When: 26/01/2018 - 26/01/2018
Location: Memorial Road, Kalbarri, INDIAN OCEAN DRIVE, Western Australia, Australia
Email: kalbarriccc@gmail.com
Phone: () 0458 663 995
Property Owners: We have a high demand for holiday homes in Kalbarri and are currently taking on more listings. Increase your income by making your Kalbarri property available for holiday rental within this high ranking site. If you would like to learn more about renting your holiday home through Kalbarri Accommodation, contact our team.
Please refer to our Terms and Conditions, WebSite Disclaimer, and Privacy Policy.
Also browse our lists of Accommodation Types and Location